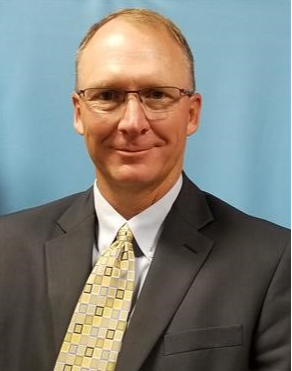 Dane Richardson
Superintendent of Schools
Phone: 432-457-2223 ext 2
We are excited to have the opportunity to serve the community of Forsan ISD and promise to take our responsibilities seriously. Forsan ISD is a proud community of lifelong learners. We have experienced a great deal of success in academics as well as extra-curricular activities. I wish you the very best and look forward to working with you in hopes of making a positive difference in your life. Our challenge to our students and staff is "Dare to be Great." Together we can reach that challenge.
___________________________________________________
___________________________________________
The 2022-2023 property tax rate has been set at $0.8846 for M & O and $0.28 for I & S for a total tax rate of $1.1646 per $100 valuation. This rate is lower than last year, however due to increase property values THIS TAX RATE WILL RAISE MORE TAXES FOR MAINTENANCE AND OPERATIONS THAN LAST YEAR'S TAX RATE.
THE TAX RATE WILL EFFECTIVELY BE RAISED BY -6.89 PERCENT AND WILL RAISE TAXES FOR MAINTENANCE AND OPERATIONS ON A $100,000 HOME BY APPROXIMATELY -$65.50.
Legal Information
Exhibit C—Website Notice Regarding the Refusal of Entry to or Ejection of an Individual from District Property.
The District has the right to refuse entry to or eject a person from property under the District's control if the person refuses to leave peaceably upon request and: 1. The individual poses a substantial risk of harm to any person; or 2. The individual continues to behave in a manner inappropriate for the school setting after having received a verbal or written warning to cease the inappropriate behavior. A person ejected from or refused entry to District property under this provision may appeal this action by filing an appeal under FNG(LOCAL) or GF(LOCAL)
University Interscholastic League (UIL) rules govern academic, athletic, and music competitions. Their rules may also apply to behavior at competitions and may allow/require ejection or refusal of entry.
The Texas Academic Performance Reports (TAPR), formerly known as the AEIS (Academic Excellence Indicator System) reports, pull together a wide range of information annually on the performance of students in each school and district in Texas. The reports also provide extensive information on staff, programs, and demographics for each school and district.
Results of Texas Assessment of Knowledge and Skills (TAKS*); by grade, by subject, and by all grades tested;

Participation in the TAKS tests;

Exit-level TAKS Cumulative Passing Rates;

Progress of Prior Year TAKS Failers;

Results of the Student Success Initiative;

English Language Learners Progress Measure;

Attendance Rates;

Annual Dropout Rates (grades 7-8, grades 7-12, and grades 9-12);

Completion Rates (4-year longitudinal);

College Readiness Indicators;

Completion of Advanced / Dual Enrollment Courses;

Completion of the Recommended High School Program or Distinguished Achievement Program;

Participation and Performance on Advanced Placement (AP) and International Baccalaureate (IB) Examinations;

Texas Success Initiative (TSI) – Higher Education Readiness Component;

Participation and Performance on the College Admissions Tests (SAT and ACT), and

College-Ready Graduates;
Performance on each of these indicators is shown disaggregated by ethnicity, sex, special education, low income status, limited English proficient status (since 2002-03), at-risk status (since 2003-04, district, region, and state), and, beginning in 2008-09, by bilingual/ESL (district, region, and state, in section three of reports). The reports also provide extensive information on school and district staff, finances, programs and student demographics.