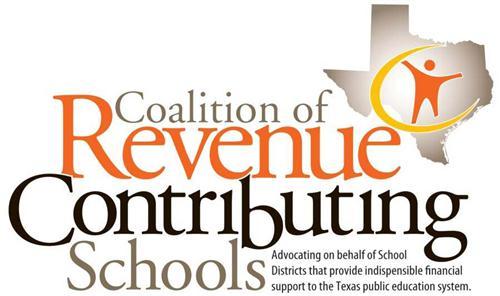 The Coalition of Revenue-Contributing Schools is a new grassroots organization advocating on behalf of school districts designated as Chapter 41 districts in the Texas Education Code, which are subject to "Robin Hood" provisions in the law.
There is widespread recognition that the Texas school finance system is broken. Your school district is one of the 354 Revenue-Contributing School Districts the state is counting on to keep the system solvent by sending $1.5 Billion per year in local property taxes to the state.
Currently, there are several lawsuits challenging the constitutionality of the state's school finance system, and as interested parties, Revenue-Contributing School Districts MUST have a voice on this issue.
The school finance system in Texas is affecting your students, parents, teachers and taxpayers now, and CRCSTX.org is a resource website to help explain this complicated issue. The website will provide you with the facts, talking points, and the latest news from across the state, as well as the opportunity to sign up for updates.
This is a critical issue affecting the future of your community and you must be heard. The Coalition of Revenue-Contributing Schools will give you this voice. Please take a few minutes to explore our new site and forward this message on to others in your community.
Become informed…..Become engaged !!!